R.A.D. Executive board
Scott Barlow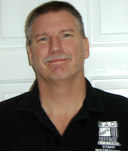 Scott Barlow became a Basic Physical Defense R.A.D. Instructor in 1991. He has since obtained certifications in the Advanced Self-Defense and Aerosol Defense Options programs. Scott continues his involvement with R.A.D. programming as an Instructor Trainer in the Basic Physical Defense Program and Staff Instructor with the Aerosol Defense Options Program. He has also been involved with Law Enforcement Training for many years and is retired from the Newport News, Virginia Police Department and recently retired as Chief of Police of the Culpepper, Virginia Police Department. Scott is currently the Executive Director of the Hampton Roads Regional Criminal Justice Academy in Newport News, Virginia.


Archie Griffin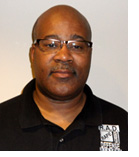 Archie became a part of our alliance in 1991 and has been a rock for us ever since. Through his dedication and hard work, Archie rose through the ranks, becoming R.A.D.'s very first Instructor Trainer and after some time was promoted to Staff Instructor in the Basic Physical Defense System where he has served as wise council to many of us over the years. It was also Staff Instructor Griffin's idea to conduct a training conference back in 1995. He is an Instructor Trainer in Advanced Self Defense and RAD For Men, a Hall of Fame Charter Member and R.A.D. Susan B. Anthony Recipient. Archie recently retired from the University of Maryland at Baltimore Police Department after twenty-five years of service in the law enforcement community.


Cathy Rumsey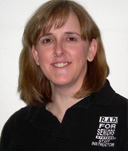 Catherine Rumsey began her law enforcement career as a patrol officer with the Minot, North Dakota Police Department. After three years there, she moved to Maine and began working as a patrol officer for the University of Maine in Orono, Maine. Catherine became a certified R.A.D. Instructor in 1994, where she taught numerous Basic programs on campus before leaving the department. In 1997 Catherine was hired as a patrol officer for the Bangor Police Department in Bangor, Maine. She brought the R.A.D. program to her new department and has been actively teaching R.A.D. since then. She became certified to teach the Advanced, Aerosol, Keychain, and R.A.D. for Men programs. Catherine is also an Authorized Instructor Trainer in the R.A.D. Systems Basic Physical Defense Program for Women. While working with the Bangor Police Department, Catherine worked in the patrol division and the detective's division as a Domestic Violence Investigator. In 2001, she became certified as a polygraph examiner. In 2008, after 5 years as the Domestic Violence Investigator, Catherine was promoted to Sergeant and became the first woman in the history of her department to be promoted to a supervisory position. During her entire time with Bangor Police, Catherine was involved with community policing projects including the Police Activities League, Special Olympics, and the Triad program. These programs allowed her to meet and educate children and senior citizens on various crime prevention topics. A charter member of the R.A.D. Systems Hall of Fame and Susan B. Anthony award recipient, in 2004 Catherine presented a training block at the R.A.D. Systems International Training & Certification Conference on working with Senior Citizens. After a great deal of research and pilot programming between Catherine and R.A.D. Systems Founder Larry Nadeau, the R.A.D. for Seniors Program was born. Catherine is the Co-Founder and Program Director of that program.



Kathy Wright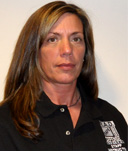 Kathy is a former City of Buffalo and Virginia Beach Police Officer with 14 years experience. She became a R.A.D. Instructor in 1996 and has since become a Staff Instructor in Basic Physical Defense, Advanced Self-Defense, and Replicating Adverse Dynamics. An Instructor Trainer in both the Aerosol Defense Options and R.A.D. for Men programs, Kathy was awarded R.A.D. System's coveted Susan B. Anthony award in 2003. Kathy is also certified as a Personal Fitness Specialist through the Cooper Institute of Aerobics Research. She is a former Adjunct Instructor with Heckler and Koch's International Training Division, is currently a Staff Instructor with the National Academy of Defense Education in Denham Springs, Louisiana and has taught defensive tactics skills on a national level.